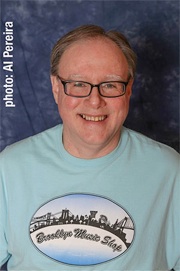 Somewhere, lodged in the local singer/songwriter scene, are the entwined stories of Acoustic Live in NYC and Brooklyn Music Shop.
I first met Don Duggan at Falcon Ridge Folk Festival, where he was (and still is) a volunteer every year. Don came to the Acoustic Live unplugged showcases and bought Acoustic Live T-shirts for himself and his kids. We coincidentally worked in the same office building in Manhattan and would bump into each other on the elevator periodically and briefly swap music tales.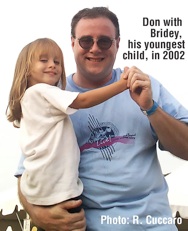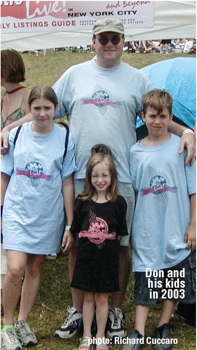 The genesis of the Brooklyn Music Shop and its creator begins much earlier. Back in the late 1980s, I used to think, fatuously, that I was such a staunch attendee of the fabled (and sadly) now-defunct Bottom Line music venue that I should just set up a cot in the basement. Don really needed a cot. He had been a steady attendee from its inception. Don remembers: "I started going to the club sometime in its first year (1974). I was in high school and although I was underage, I looked to be 18, which was the legal drinking age at the time. I am not sure who I saw the first time I went. It may have been Harry Chapin. Although I went to other clubs, the Bottom Line was a home for me and I was a 'regular' for the 30 years that they were in operation. I attended over 1,000 shows there, so I can't remember them all. I did see Billy Joel, Springsteen, Blood Sweat and Tears, the Yellow Jackets, the Tubes, Todd Rundgren, Meatloaf, Carl Perkins, Lou Reed, Charlie Daniels, Johnny Cash, The Good Rats and many, many others."
Don was dubbed "A Concert Warrior" by Bottom Line owner Allan Pepper. Don was inspired by Allan to produce his own shows. He added: "In fact, Allan assisted me in putting together my first show; over the years, I grew tired of huge concert halls with loud audiences and sometimes questionable sound. I wanted to create concert experiences that were intimate and affordable as well as offer a more personal experience than most of the concerts I was attending. This motivated me to start the Brooklyn Music Shop which strives to achieve just that. We are a small production company offering a great intimate concert experience at an affordable price. We launched the Brooklyn Music Shop with our inaugural concert on February 28th 2012, at the Grand Prospect Hall, featuring The Holmes Brothers, Catherine Russell and Joan Osborne."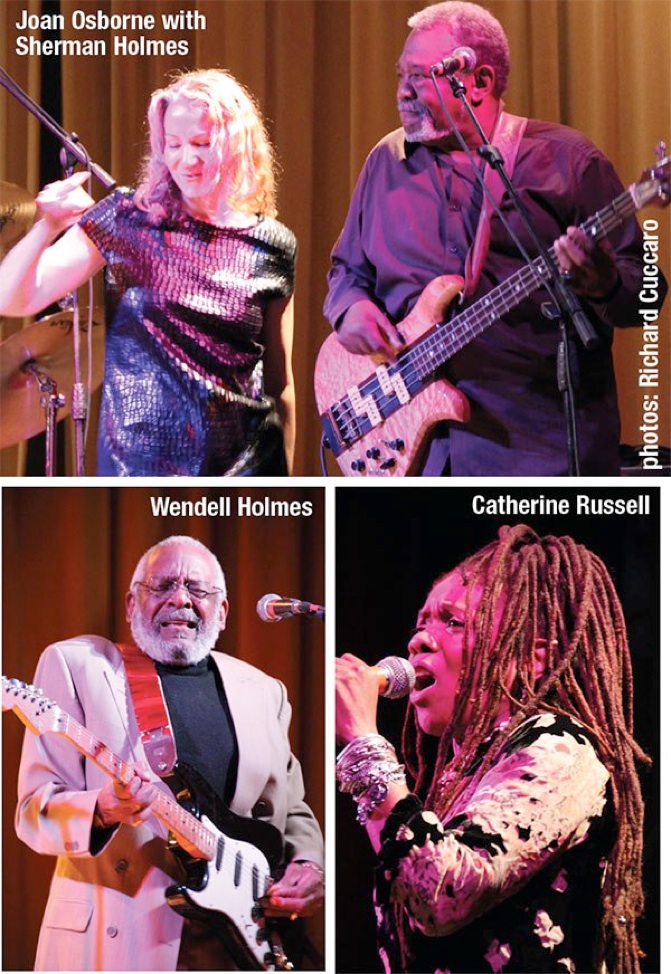 Don took a bath on this 2012 show and is still working on recovering from that loss. How he manages to keep producing shows is anybody's guess.

He continued: "We have hosted shows at Roulette, a 400-seat theater in Fort Greene, Brooklyn. We were able to host David Bromberg and Larry Campbell in 2014, then produce our "Blues for Christmas" show in 2015 featuring Jesse Terry with Abbie Gardner, Jeffrey Gaines, Michael Hill's Blues Mob with special guest Vernon Reid and Popa Chubby. Both shows drew rave reviews from all in attendance [this author included]."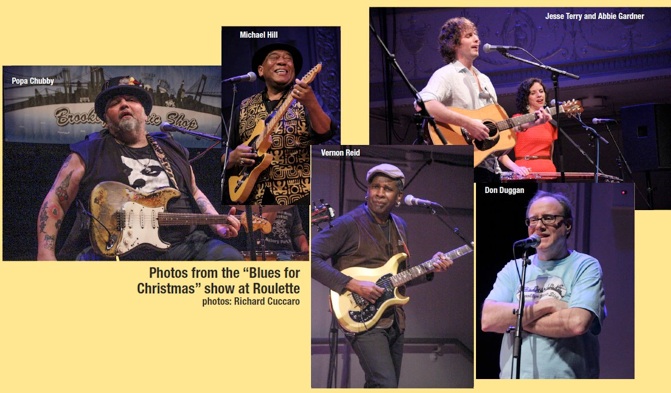 "Searching for ways to continue to produce great shows, we secured Prospect Range, a 40-seat listening room in Windsor Terrace, Brooklyn. From 2012 to 2016 we hosted over 40 shows with known and emerging artists. Calling on friends such as Freebo, Jesse Terry, Joe D'Urso, David Buskin, Michael Hill, Vernon Reid, Pat Wictor, Matt Nakoa and Gandalf Murphy and the Slambovian Circus of Dreams, we have been able to deliver exciting, intimate shows.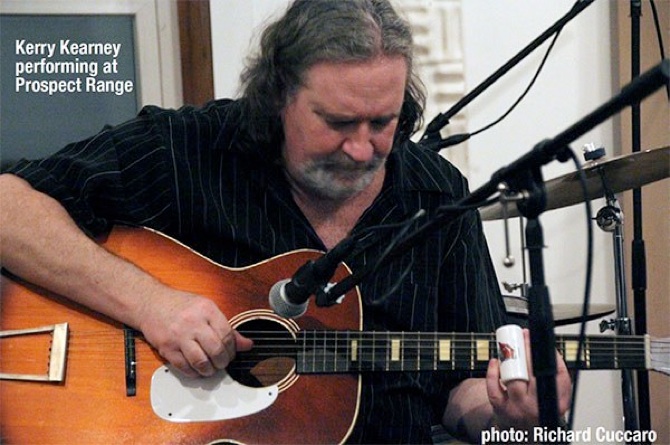 Sadly, our time at the Range came to an end. This led to the current Brooklyn Music Shop Homestead series (in our living room), which we launched with a special acoustic blues concert featuring Michael Hill, Vernon Reid and David Barnes.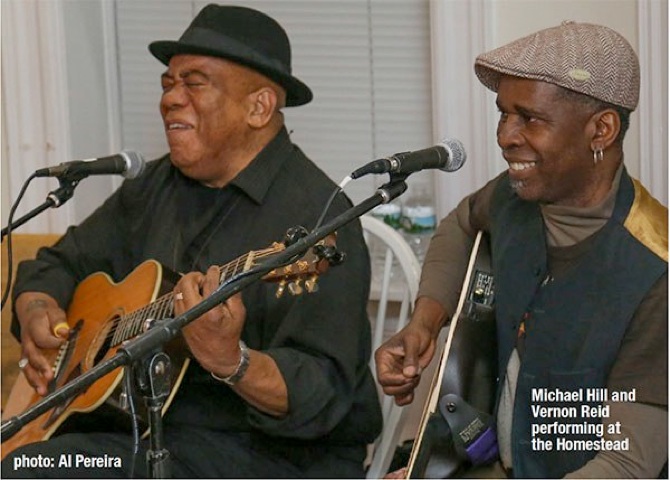 We continue to book monthly shows at the Homestead while looking for opportunities to produce intimate shows at other venues. Seating for each show is limited to 30 people. To join our email list, check out our website: www.BrooklynMusicShop.com."

In addition to running Brooklyn Music Shop, Don volunteers at Outpost in the Burbs in Montclair, N.J. as stage manager and at the Rockland/Bergen Music Festival as production manager. These activities allow him the opportunity to meet new artists who might be invited to perform for Brooklyn Music Shop.

Upcoming shows at the Homestead

8pm, Admission $25

Sat., Jan. 20 - Scott Wolfson and Other Heroes 

Sat.,

Feb. 10 - A Very Special Valentine's Concert starring The Levins

Sat., March 10 - Stefan Bauer Jazz Trio

Reservations via email can be made at: Don@ BrooklynMusicShop.com