Moving along 15th Street, nearing Sixth Avenue last week, I passed an upturned box of clothes. Spewing forth was a Medusa's head of paisley ties. I mused, "Hmm … Joe Craven just got rid of part of his wardrobe." Joe, a Northern Californian musician, with gigs lined up out there, was certainly nowhere near the East Coast and these certainly were not his ties.

Craven, however, is known almost as well for his eclectic combinations of performance attire as he is for his dazzling chops on mandolin, fiddle and percussion. The description under his name on his website reads: "Musician | Educator | Emcee | Visual Artist | Actor | Former Museologist | Ambassador of Artful Living | Fashion Insultant."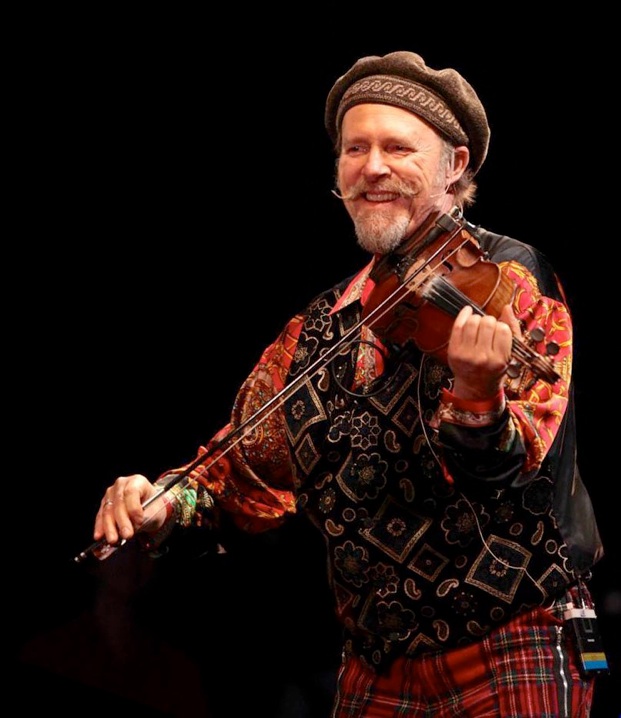 For close to 17 years, Joe was percussionist and fiddler for mandolinist David Grisman and was a featured guest with fusion banjo player Alison Brown and her quartet for almost seven years.

Wikipedia describes him thusly: Joe Craven is a Freestyle folk, world and roots music multi-instrumentalist, singer and award winning educator. Joe is the director of RiverTunes Music Camp and a co-Director of the Wintergrass Youth Academy. He plays a wide variety of string instruments, including fiddle, mandolin, ukulele, tres, cavaquinio, balaliaka, as well as a world of percussion, including anything he can get his hands on, such as a pickling jar, a credit card, or a jawbone. Craven is a well-known sight at acoustic music festivals and, for many years, was violinist and percussionist for the David Grisman Quintet.

David Grisman is quoted: "Everything Joe touches turns to music."

From the blogsite of California radio station KDRT we learn: A graduate of the University of South Carolina, Craven and his mandolin made their way out west in 1979. From a job as an art curator in Reno, Nev., this Dixon musician eventually made his way to the music stage full time playing mandolin, fiddle, rhythm and percussion with an extended family of musicians: David Grisman, Jerry Garcia, Stéphane Grappelli, Maria Muldaur, Vassar Clements, The Alison Brown Quartet, Ramblin' Jack Elliott, Utah Phillips and many more.

The Introduction

I first heard Joe somewhere around 2010, when online streaming service Folk Alley played "Dig a Little Deeper in the Well," from his album, Foakee (2009), a collaboration with bassist/pianist/composer Sam Bevan. For me, the song is as close to a musical religious experience as I've ever had. It begins with a series of guitar harmonics, hand clapping and the echoey clang of a hammer on metal. Its refrain, If you want a good cool drink of water / you got to dig a little deeper in the well, encapsulates everything else in the song, a compendium of phrases about looking past the dross of living to what's real and important. The entire album is a creative jazz-tinged take on traditional songs. "Dig a Little Deeper in the Well" is its crown jewel (listen here).

Joe's energy level is off the charts, as is his imaginative approach to music.

Of his solo shows, his website states: Picture a stage that looks a bit like a yard sale. Always looking for the next expression and object to make music with, Joe is a musical madman with anything that has strings attached; violin, mandolin, tin can, bedpan, cookie tin, tenor guitar/banjo, mouth bow, canjoe, cuatro, CBG, berimbau, balalaika, boot 'n lace and double-necked whatever.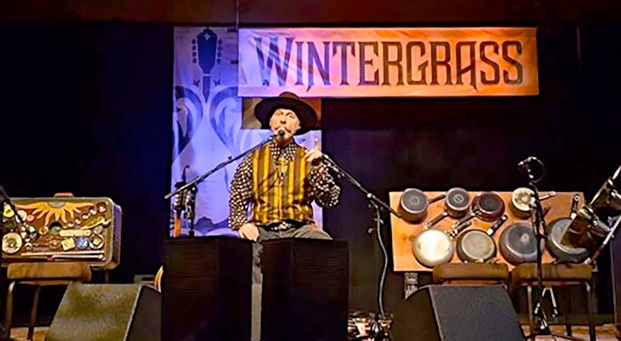 In one online interview, discussing his combination of a mandolin neck attached to a hospital bedpan, displaying an unrestrained fondness for puns, he quipped, "[It] brings up a variety of names: the 'commodium,' the 'bedpandolin,' the 'pandemonium,' the urinator …' and it really doesn't sound that crappy …"

Live and in Person

In 2013, Joe Craven came to the Northeast Regional Folk Alliance (NERFA) Conference. He was featured in a tricentric showcase and I was able to make several videos. His final song, "Angeline the Baker," was a percussive attack on a mule jawbone with a deer antler followed by a rhyming spoken-word rant summarizing his philosophy and message of participation to the folk audience (link here). During the conference, I was able to pick up two more Craven albums, Mamajowali and The Joe Craven Trio / All Four One. They're exciting and eclectic.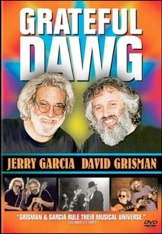 As a result of his close to 17 years with the Dave Grisman band, he was invited to join Grisman and Jerry Garcia on their acoustic concert tour, videos of which became a part of the documentary film, Grateful Dawg (2000), chronicling Jerry and David's friendship and musical relationship. Joe can be seen in various concert footage, kicking ass on percussion and, in one clip, providing hellacious fiddle backup. I borrowed a copy from my local library, but readers can access the YouTube version here.

Joe gigs mostly up and down the West Coast these days from his home in Dixon, Calif. Two offspring (with his wife, Pam) are performers: 15-year-old daughter Hattie, a singer/songwriter, and an older son, Cody, a singer/actor currently living in New York City.

At Home and on the Road

Joe's side projects, in addition to emceeing and directing musical youth camps, include The Sometimers (a trio with bassist Bruce MacMillan and multi-instrumentalist Jonathan Stoyanoff), Mamajowali (a trio with master kamale ngoni player Mamadou Sidibe and fingerstyle guitarist Walter Strauss) and the Joe Craven Trio (with pianist John R. Burr and drummer Kendrick Freeman).

Joe's daughter, Hattie, sometimes opens for the above groups as well as appearing with her father as a duo (she released her debut album, Eleven, at that exact age).

A jump to Joe's Facebook page reveals much about the man. There are beautiful pictures of Joe with his family and many fun pictures of life on the road. The most striking of these are the ones taken in Cuba, including the vintage Dodge, below.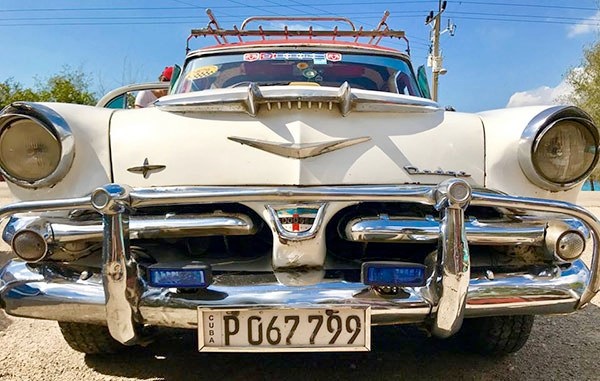 It reveals, more than anything, his generosity of spirit. A quote on one page states:

"Right now, many of the folks representing more than half the US, must grieve. Then, eventually, all of us must find a way to WORK together, or we as a nation may perish. This is way bigger than the current Presidential election outcome.

Maybe we should learn to PLAY together, in any way possible, first. It's about the simple action of being playful without concern for being 'correct' at it. How about playing a little music? Music gets in the way of differences, to take people to a different, cooperative and magic place."

Well said, Mr. Craven.

Some family pix: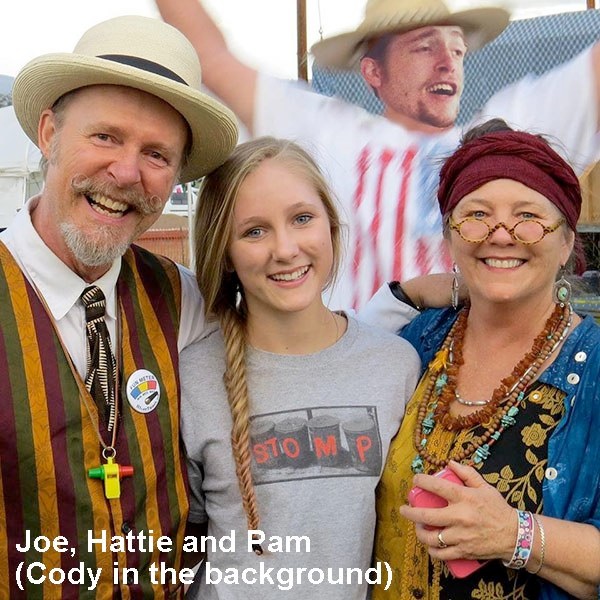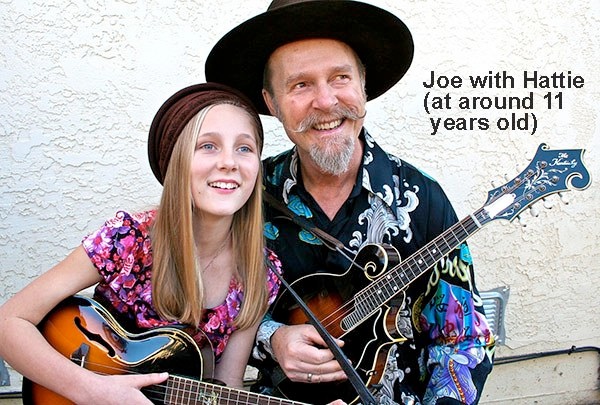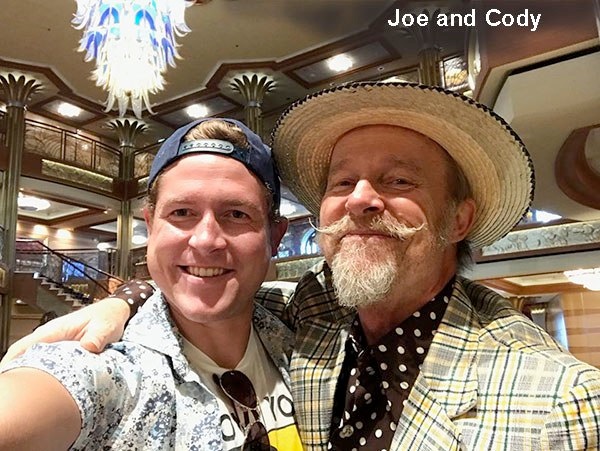 Please link to his website to get better acquainted with this national treasure.