Full Detroit ~ Paul Sachs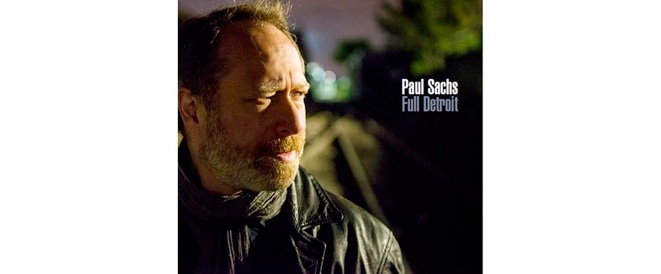 The epitome of the songwriter's craft uses the empathetic response — to the point where each song is like a novel about a completely invented character. Such is the case with Paul Sachs. No navel-gazing here. He uses his barrel-chested vocals delicately, like a surgeon, cutting through the layers of defenses of his songs' characters.
Full Detroit
kicks off with "Foxhole Prayer," an acknowledgment of the loneliness that exists for those who struggle with addiction:
That foxhole prayer is for when we're alone / Between that bottle and my lips you see / There is only me
. The lyrics to "Leave a Little Heaven Behind" look inside the heart of a man with not much but hope ahead:
When I'm free from this earthly plane / And nothing but dust and bone / I don't know if we'll meet again / After I'm dead and gone … And I'm running, yes I'm running / oh running out of time / running lord, running / trying to leave a little heaven behind
. There's an Irish lilt to "Family Secrets."
My uncle was in Rikers / Had a shamrock tattoo / Ran with the Westies / Back in 1982
. This fiddle-laced song would do well in a pub in Ireland. We could say the same for "The Good Bad Luck Brings," except its roots might be planted in some roadhouses in Nashville and parts South and West. The sweep of pedal steel lifts the message of perseverance:
Oh the good bad luck brings / Sometimes there's nothing but the hard way / Yeah but that's the price you pay / And I'm standing here today / With the good bad luck brings
. Sachs has been turning out masterpieces for years. This may be the best one yet.
Wilderness Years ~ Jory Nash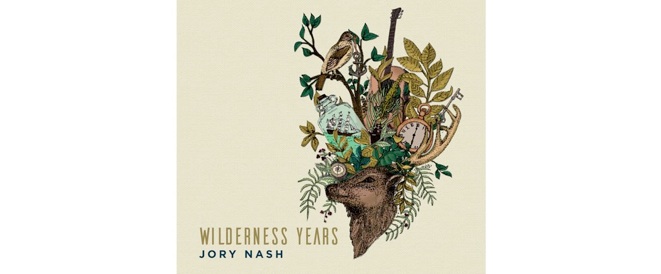 There's an autumnal feel to Jory Nash's
Wilderness Years
. Long before the album's appearance, with a wife and new child (son Jasper), he'd pondered online whether he'd be able to make a living doing music. It sounded like this might be his swan song. In his crowdfunding statement, he had said, "… I am pledging that this will be my final crowdfunding campaign, and possibly my final recording ever. I hope you will consider supporting me and my music one more time." He threw everything he had at this one and he made it so good, no one will ever let him quit, even if he wanted to. As he sings in the upbeat opening track, "Sister Station,"
Well the only thing that's left I fear / is to write this song that no one'll  hear / I can't say that it's a parting shot / Cuz I don't think I could even if I wanted to stop
. Track two, "Dark Matter," has a elegiac poignancy that makes my eyes well up. Jory's golden tenor rides a yearning melody and perceptive lyrics:
The baby's got my eyes / And he's got my ears / And everyday it seems to come a little more clear / That he's got your soul / And he fills the room / With a thousand tiny smiles … Get up off your knees / Don't forget to breathe
. While there's some obscurity in others' stories like "Great Big Hole" and "Caroline," the lushness of this album gives it a timeless aura. That said, the simplicity of "Wilderness" isn't hard to understand:
Sometimes I disappear into myself / Just a little boy who needs protecting / And I know that the fear hidden in my heart / Will carry me now
. God speed, Jory Nash.
Shiver ~ Carolann Solebello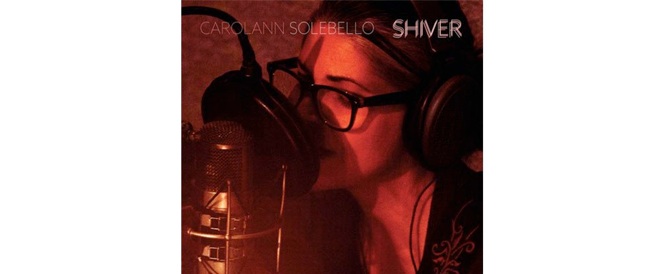 I think of Carolann Solebello as a painter with words. An illustrator could have a field day with her imaginative storytelling.
Shiver
begins its book of tales with "Hiram," a spooky meeting in a bar with Hank Williams' ghost. We can figure that the album title comes from the lyrics borrowed from Hank … he said:
I went down to the river / It was cold as ice / Three times made me shiver / I came up only twice
. Although she doesn't go all Stephen King on us, the Hank connection crops up again on "So Bad." Using the tempo from Hank's "Long Gone Lonesome Blues" with a lilting fiddle backup, Carolann sings:
Been a long time since I looked at you / Look at you driving me mad / Been a long time, darling / I wish I didn't want you so bad / You played me sugar / played me like you play your guitar … You played me sugar / Wish I didn't want you so bad
.  Hank would approve (and probably sing it). In "True North," Carolann's robust, clear voice leads us up Route 87 through New York state, as an old man escapes his unfulfilled American life to his homeland in Canada:
Native land and home / we stand on guard for thee / True North, glorious and free
.  "Jesus Played Guitar" imagines the savior as a hippie with faded jeans and a guitar. There's humor here as Carolann sings,
Jesus did not need to have a band / Sure, he had disciples / but they just liked to jam
. We find more serious contemplation in
I wonder if Jesus was afraid … Dying ain't no picnic / even with a little divine aid
. Whether it's divine aid or some other muse, Carolann Solebello shows off some major chops.