10th Annual Festival Issue

The Stages of Summer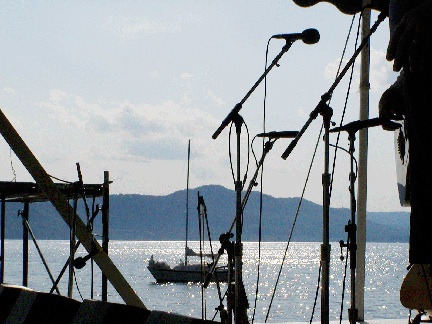 This year, Spring stole forward in plain sight.

I joined my brothers in caring for our mother, recovering after two hard falls.  In the rolling hills of central Connecticut, small green buds slowly emerged, forming a lacey pointillist screen against the sky.

Buds morphed into small leaves, backlit by late afternoon sun, forming a locust-like swarm of green lights. Evergreen fronds glowed with a metallic silver.

In place of horns blaring on Sixth Avenue, birds twittered (non-digitally) just out of sight, as I walked the sunlit path to my mother's door.

As the rebirth crept forward and broken bones healed, there was thanks to give. For another day of expanding warmth. For another day on this planet.

Spring continued its steady, stately march and April rains gave way to a burst of heat, leading into May. Just around the corner, summer loomed.

Now, off in the distance, can you hear it? A lark answers the trill of a fiddle.

The meadows are calling.

May 7th-9th ~~ 9th Annual Susquehanna Music & Arts Festival

Downtown Havre de Grace, MD. 

www.susquehannamusicandartsfestival.com

Mama's Black Sheep, Greg Alexander, My Sweet Patootie, Arlene McCann, Spirit Wing, Lara Herscovitch, David Glaser, Sam Weiser, Phoebe Hunt, SONiA & disappear fear, Beaucoup Blue, Don Conoscenti, Doug & Telisha Williams, Phil Henry, Blair & The Boyfriends, Friction Farm, Steven Gellman, Andrew McKnight, Girlz Like That, Chris Chandler, Dave the Roadman, Sharon Katz & Wendy Quick, (of The Peace Train)

As in years past, the state of Maryland gets us off to a running start. We're pleased to see that Phil Henry, our February feature artist joins Sharon Katz and the Peace Train at Susquehanna. Our old buddies, Beaucoup Blue are there as well.

May 20-23 ~~ 24th Annual Spring Gulch Folk Festival

Spring Gulch Resort Campground  475 Lynch Road, New Holland, PA   717-354-3100   1-866-864-8524

Dan Tyminski, Rod Picott and Amanda Shires, Jonatha Brooke, Anais Mitchell, Robin and Linda Williams and their Fine Group, Rosie Flores, Tom Chapin, Craig Bickhardt, Jeffery Broussard & the Creole Cowboys, Elizabeth Cook, April Verch Band, Eddy Clearwater Champion , Dave Fry, Claire Lynch, Andy Kimbel

In Pennsylvania, Spring Gulch Festival has Dan Tyminski of "Oh Brother Where Art Thou" fame.

Ever since we saw and featured Rod Picott, along with fetching fiddler Amanda Shires, back in 2007, we've sung Rod's praises. As half of the songwriting team that brought Slaid Cleaves to recognition, we've felt that Rod brought more grit to the songs they wrote together.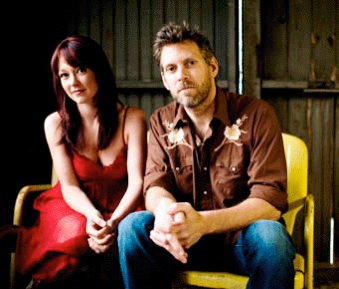 Rod Picott & Amanda Shires

May 27 - June 13 ~~ 39th  Annual Kerrville Folk Festival

Quiet Valley Ranch/Kerrville, TX  830/257-3600

Caroline Aiken, Albert & Gage, Peter Alsop, Nels Andrews, Ann Armstrong, Austin Lounge Lizards, Band of Heathens, Ray Benson, BettySoo, Big Wide Grin, Fiona Boyes, Brave Combo, The Burns Sisters, Chris Chandler, Slaid Cleaves, KC Clifford, Dana Cooper, Conductor Jack, Kevin Connolly, Ronny Cox, Joe Crookston, Anthony daCosta, Krista Detor, Jimmie Dreams, Eclectica, Ana Egge, George Ensle, Anne Feeney, Flyin' A's, John Flynn, Guy Forsyth, Brenda Freed, Purly Gates, Stefan George, Susan Gibson, Seth Glier, Jack Harris, Robby Hecht, Terri Hendrix, Sara Hickman, Warren Hood, INDIGO GIRLS, Steve James, Joe Jencks, Jimmy LaFave, Rebecca Loebe, Larry Long, Gurf Morlix, Louise Mosrie, Micky & the Motorcars, Katy Moffatt & Andrew Hardin, porterdavis, Ellis Paul, Tom Prasada-Rao, Chuck Pyle, Red Moll, Randy Rogers, Raina Rose, Gayle Ross, Chris Rosser, Shake Russell Trio, Peter 'Madcat' Ruth, Danny Schmidt, Eric Schwartz, Amy Speace, Noel 'Paul' Stookey, Abi Tapia, Eric Taylor, Owen Temple, Greg Trooper, Ernest Troost, Trout Fishing in America, Two High String Band, Graham Warwick, Jon Vezner & Don Henry, The Waymores , Walt Wilkins & the Mystiqueros, Brooks Williams, Jack Williams, Randall Williams , Zane Williams, Elizabeth Wills , Winslow Yerxa, Peter Yarrow

In Kerrville, favorites Jimmy LaFave, Eric Taylor, Joe Crookston and Anthony da Costa join the biggest gathering of singer/songwriters on the planet. Isn't it just like Texas to have the biggest of everything?

May 27 - 30 ~~ 3rd Annual DelFest

Allegany County Fairgrounds/Cumberland, MD  www.delfest.com

Del McCoury Band, Yonder Mountain String Band, The Avett Brothers, Keller Williams and Friends feat. Jeff Austin and Keith Moseley, David Grisman Bluegrass Experience, Railroad Earth, Dave Rawlings Machine, Dailey & Vincent, The Travelin' McCourys, Bobby Osborne and the Rocky Top X-Press, Uncle Earl, The Gibson Brothers, Mountain Heart, The Bridge, Cornmeal, Greensky Bluegrass, Darol Anger's Republic of Strings, Bearfoot, Larry Keel and Natural Bridge, Joe Craven, The Lee Boys, Trampled By Turtles, The Youngers, The Hillbilly Gypsies, more

One of our favorite bands, outside of folk/roots-rock is the bluegrass pinnacle of the Del McCoury Band. How could we not take note of Delfest? Along with Del, there are his sons -- award winning players -- and monster pickers like Dave Grisman. Also catching our eye is David Rawlings and Uncle Earl.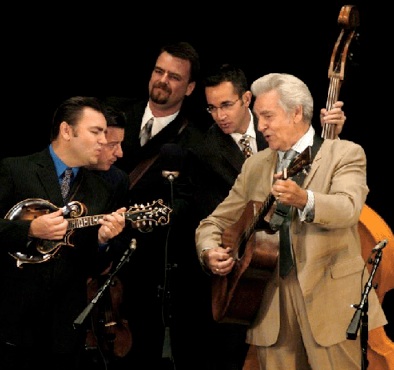 Del McCoury Band

May 28-30 ~~ GottaGetGon Folk Festival

Saratoga County Fairgrounds/Ballston Spa, NY

www.pickingandsinging.org/GGG_festival2x.htm

email: ggg@capital.net

Pamela Goddard, Mothers & Daughters Band, Davy Sturtevant, Little Toby Walker and more TBA

In upstate New York, at GottaGetGone, the emphasis is on the traditional, but one player, bluesman Toby Walker trancends all genre distinctions.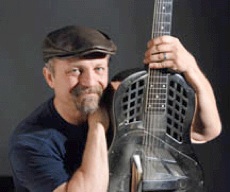 Toby Walker

May 29,30, 31 ~~ Tribute to Bob Dylan Festival at Warwick Valley Winery

114 Little York Road, Warwick, NY

845-258-4858   www.wvwinery.com

May 29 Anthony Fiore, Tim O'Donohue, Steve DiVenuta, Marc Von Em, Uncle ShoeHorn, Professor Louie & Commander Cody

May 30  Rob Schiff, Eric Iversen, Project Mercury, Rod MacDonald, Guy Davis, Professor Louie and The Kennedys

May 31  Dirty Stayout Skiffers, E'lissa Jones, Mark Erelli, Reddan Brothers Band, Rod MacDonald and The Kennedys

At Warwick Winery, the annual Bob Dylan Tribute Festival always brings Rod Macdonald and he's joined by The Kennedys and Mark Erelli. We absolutely love the Guy Davis version of Dylan's "Sweetheart Like You," and hope he shares that song with us. Commander Cody will lend a bit of boogie woogie piano to  the works of His Bobness.

June 3-6, ~~ Strawberry Park Bluegrass Festival

42 Pierce Rd, Preston, CT

(860) 886-1944   www.strawberrypark.net/bluegrass.htm

Dailey & Vincent, Marty Stuart (Saturday), The Greencards, Peter Rowan (Friday), The Gibson Brothers, Dry Branch Fire Squad, The Farewell Drifters, Kenny & Amanda Smith, Junior Sisk & Ramblers Choice, The Boston Boys, Amy Gallatin, Wayne Taylor & Appaloosa, Rockin' Acoustic Circus, Darin & Brooke Aldridge, Red Molly

Over in Connecticut, bluegrass nation has another outpost at the Strawberry Park Bluegrass Festival.  We're impressed with any event that puts the Greencards on stage. Our sweethearts, Red Molly add to the festivities.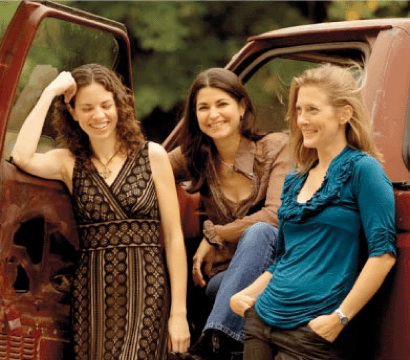 Red Molly

June 4-6 ~~ Warren Haynes' Mountain Jam

Hunter Mountain, NY     www.mountainjam.com

Gov't Mule, The Avett Brothers, Les Claypool, Grace Potter and the Nocturnals, Dr. Dog, The New Mastersounds, Trombone Shorty & Orleans Avenue, The London Souls, Gandalf Murphy & Slambovian Circus of Dreams, Natural Breakdown, Elmwood, Tamarama, Alabaster Brown, Dean Batstone, Kari Spieler, Join the Jam Contest Winner, Derek Trucks & Susan Tedeschi Band, Yonder Mountain String Band, Drive-By Truckers, Toots and the Maytals, Dark Star Orchestra, Dave Mason, The Whigs, The Duke & The King, Lettuce, Sonya Kitchell, Company Of Thieves, Jerry Joseph & Wally Ingram, Zach Deputy, Tao Rodriguez-Seeger Band, The Brew, Simone Felice, Van Ghost, Bret Mosley, Son Of Bill, IS, Levon Helm & Friends 70th Birthday Celebration (with very special guests), Alison Krauss & Union Station featuring Jerry Douglas, Michael Franti & Spearhead, Matisyahu, Jay Farrar (of Son Volt), ALO, One eskimO, Justin Townes Earle, Allison Moorer, The Bridge, Mojo Myles Mancuso, These United States, The McLovins, Jamie McLean Band

Another trip to upstate New York in early June finds us at Warren Haynes' Mountain Jam. This is one monster festival. Jumping out of the avalache of names is the husband/wife team of Derek  Trucks and Susan Tedeschi. They both have their own bands, but play together on occasion. This is one of those occasions.

Other standouts include Alison Krauss with Jerry Douglas, Grace Potter and the Nocturnals, Toots and the Maytals and Levon Helm and Friends.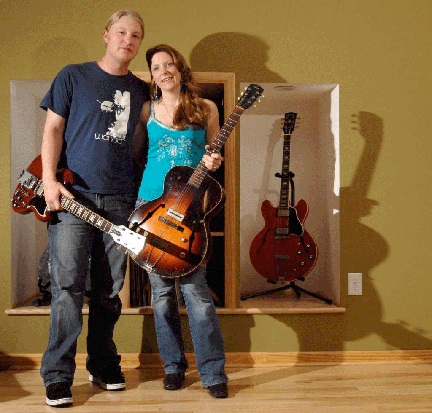 Derek Trucks and Susan Tedeschi

June 4, 5 & 6 ~ Michael Arnone's Crawfish Fest

Sussex County Fairgrounds/Augusta, NJ

Taj Mahal, Marcia Ball, Railroad Earth, Mem Shannon, Rosie Ledet, Kenny Neal, The Campbell Brothers, The Iguanas, Jesse Lege', Paul Sanchez & the Rolling Road Show, Honey Island Swamp Band, Terrance Simien, Jeffery Broussard and The Creole Cowboys, Red Stick Ramblers, Amanda Shaw and The Cute Guys, George Porter Jr. and The Runnin' Pardners, Stanton Moore Trio with Anders Osborne, Dirty Dozen Brass Band, Johnny Ace and Sidewalk Zydeco, Summer Rae McLaughlan, Galactic, Joanne Shaw Taylor

On June 4th, the bayou comes to New Jersey at Michael Arnone's Crawfish Fest. Former New Orleans cabdriver, Mem Shannon straps on his guitar and unleashes some of that Louisiana blues. Of course, Taj Mahal will bend the lues to whatever shape he wants. Rosie Ledet makes sure that the Zydeco looks as good as it sounds.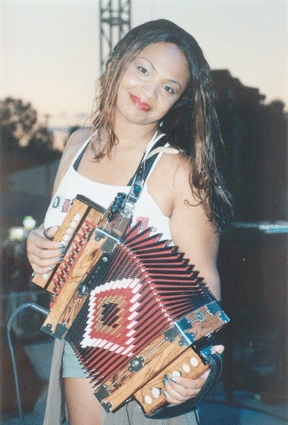 Rosie Ledet

June 5 ~~ Appel Farm Arts and Music Festival

Appel Farm Arts & Music Center, 457 Shirley Road,  Elmer, NJ  Tel: 800/394-1211 or 856/358-2472, fax 856/358-6513, www.appelfarm.org/festival/index.html

The Avett Brothers, Patty Griffin w/ Buddy Miller, Sharon Jones & the Dap-Kings, Enter the Haggis, Richard Shindell, 61 North

Further south, in Elmer, NJ, at Appel Farm Arts and Music Festival, Sharon Jones and the Dap Kings, along with Patty Griffin and Buddy Miller look pretty good to us.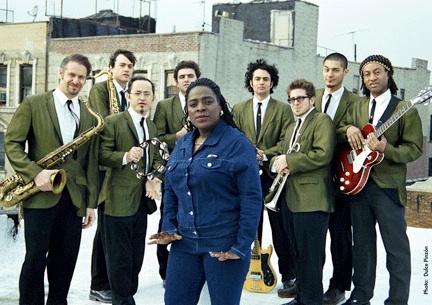 Sharon Jones and the Dap Kings

June 6th ~~ 13th Annual WUMB Music Fest

Noon to 7pm - at UMass Boston, Morrissey Boulevard,  bostonfolkfestival.org

David Bromberg, John Sebastian, The Angel Band, Winterbloom (Antje Duvekot, Anne Heaton, Meg Hutchinson, and Natalia Zukerman), Dala, Guggenheim Grotto, Gandalf Murphy & The Slambovian Circus of Dreams, Amy Speace, The Kennedys, Cliff Eberhardt, Chris O'Brien, Anais Mitchell, Les Sampou, Michael Troy, Scott Ainslie, Danielle Miraglia, Brendan Hogan

Up in Boston, there's been both a schedule and a name change. The Boston Folk Festival is now the WUMB Music Fest and will be held in early June instead of mid September. We see

virtuosity in David Bromberg and Cliff Eberhardt and a tantalizing mix of talent in Winterbloom.

June 10-13 ~~ Roots on The River 2010

The 10th Annual Fred Eaglesmith Weekend

I-91, Exit 6, Bellows Falls, Vermont

Info: 866-484-3669, www.rootsontheriver.com

BeauSoleil avec Michael Doucet, Mary Gauthier, Joy Kills Sorrow, Traveler, The Johnson Boys, Sarah Borges & The Broken Singles, Hot Mustard, Joanne Shaw Taylor, Fred Eaglesmith, David Bromberg Quartet, The Ginn Sisters, Starline Rhythm Boys, Roger Marin Band, Audrey Auld, Gandalf Murphy & The Slambovian Circus of Dreams, DADDY/Will Kimbrough & Tommy Womack, Angel Band

At Roots on the River, Fred Eaglesmith has assembled another stellar line-up. Beausoliel and Mary Gautier insure that the bar remains high.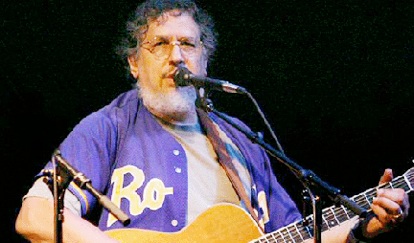 David Bromberg

June 10-13 ~~ 14th Annual Blast From the Bayou at Strawberry Park

Strawberry Park, 42 Pierce Road, Preston, CT 06365

(860) 886-1944, Toll-free: (888) 794-7944,  www.strawberrypark.net/cajun_zydeco.htm

Geno Delafose & French Rockin' Boogie, Steve Riley & The Mamou Playboys, Pine Leaf Boys,  Brian Jack & The Zydeco Gamblers, Chris Ardoin & NuStep, Donna the Buffalo,  Jesse Lege & Bayou Brew, Girl Howdy, Li'l Anne & Hot Cayenne, Dennis Stroughmatt & Creole Stomp, The derailers, JimmyJo & The Jumbol'ayuhs, The Hot Tamale Brass Band

Another Louisiana party kicks up its heels at the Blast from the Bayou at Strawberry Park. While heavyweights Steve Riley and the Mamou Playboys along with Geno Delafose will keep the party going, they'll have plenty of help from rock-solid talents such as Chris Ardoin and Jesse Lege. We've seen Donna the Buffalo wrap its sound around the bayou, and when the situation calls for some trance-like dancing, they'll be there, too

June 17 - 20 ~~ 37th annual Telluride Bluegrass Festival

Telluride, CO  Tel: 800/624-2422

Alison Krauss & Union Station featuring Jerry Douglas, Sam Bush Band, Lyle Lovett, Béla Fleck, Zakir Hussain & Edgar Meyer, Yonder Mountain String Band, Court Yard Hounds (Emily Robison and Martie Maguire of the Dixie Chicks), Telluride House Band (featuring Sam Bush, Béla Fleck, Jerry Douglas, Edgar Meyer, Bryan Sutton & Stuart Duncan), Del McCoury Band, Brandi Carlile, Hot Rize, Leftover Salmon, Dave Rawlings Machine, Tim O'Brien Band, Josh Ritter & The Royal City Band, Jerry Douglas, Punch Brothers featuring Chris Thile, Peter Rowan, Mumford & Sons, Imelda May, Edward Sharpe & the Magnetic Zeros, John Cowan Band, Keller & the Keels, Carolina Chocolate Drops, Sarah Jarosz, Cadillac Sky, Ben Sollee, Drepung Monks, Väsen, The Hillbenders, more

Colorado hosts one of the biggest gathering of bluegrassers in the Telluride Bluegrass Festival. The house band alone is mind-blowing. We've seen Chris Thile with Punch Brothers and everyone knows Tim O'Brien and Del McCoury.  Add Lyle Lovett and throw in diverse talents such as Josh Ritter, Brandi Carlisle and it's a barn-burner.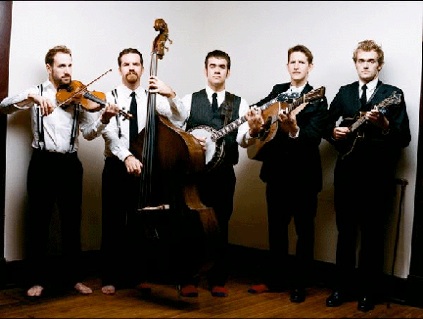 The Punch Brothers

June 19 & 20,  Clearwater Festival 2010 - Great Hudson River Revival

Croton Point Park, Croton-on-Hudson, NY

Brother Joscephus, Buckwheat Zydeco, Felice Brothers, Keller Williams (Loopless Acoustic), Le Vent Du Nord, Mike Doughty, Milton, Railroad Earth, Pete Seeger, Tao Rodriquez-Seeger, Sara Watkins (Nickel Creek), Slavic Soul Party, Steve Earle, Steve Forbert, Toshi Reagon, Walkabout Clearwater Chorus, Arm-of-the-Sea Theater, Kim & Reggie Harris, Jay Mankita, Dog on Fleas, Paul Richmond, The Hope Machine, Fred Gillen & Matt Turk, The Storycrafters, Rick Nestler, Laura Simms, Ken Corsbie, Bob Reiser, Nancy Tucker, Angel Band, Dan Bern, Jonatha Brooke, C.J. Chenier, Shawn Colvin, Dala, David Bromberg Quartet, Donna The Buffalo, Eileen Ivers, Jay, Molly & Peter, Folklore Urbano, Hazmat Modine, Joan Osborne, The Lee Boys, Lucy Kaplansky, Nightingale, Rhett Miller, Ryan Montbleau Band, The Subdudes, Robert DeMayo and more…

The talent at Clearwater Festival this year is staggering. An incredible mix of Steve Earle, Steve Forbert, Pete Seeger, Shawn Colvin, Dala, David Bromberg Quartet, the Angel Band, Donna The Buffalo, Eileen Ivers, Joan Osborne,  Dan Bern and Jonatha Brooke plus so much more assemble in the jewel of a setting that is Croton Point Park. Add conscience-raising displays about human rights and conservation and it becomes a microcosm of the folk music experience.

When Pete Seeger walks onstage, the Clearwater audience gives its rapt attention.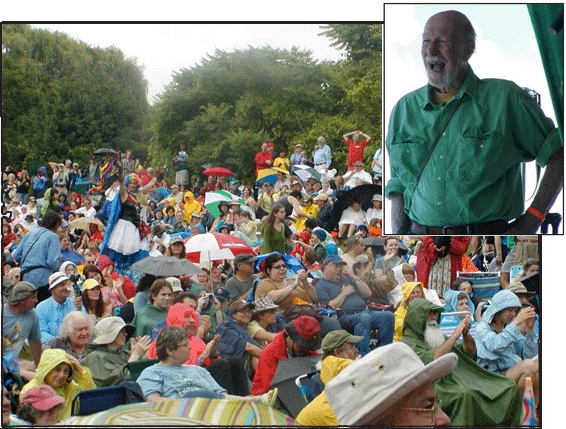 June 25, 26 & 27 ~~ Old Songs Festival of Traditional Music & Dance

Altamont Fairgrounds, Altamont, NY 

www.oldsongs.org/festival/index.html

Peter & Mary Alice Amidon, Babik, Tony Barrand, Cathy Barton & Dave Para, Fern Bradley, Joe & Jesse Bruchac, Debra Cowan, Ted Crane, Jeff Davis, Eleanor Ellis, Tim Eriksen, Fennig's All-Star String Band, Ron Gordon, Gadelle, Grand Picnic, Groovemama, Kim & Reggie Harris, Matt & Shannon Heaton, Joe Hickerson, Illegal Contraband, Billy Jonas, Alan Kaufman & the A-Ks, James Keelaghan, Elizabeth LaPrelle, Madcat & Kane, Paul McKenna Band, Moscow Nights, Brian Peters, The Puppet People, John Roberts, Roger the Jester, Sally Rogers & Howie Bursen, Fode Sissoko, Tennessee Mafia Jug Band, Jake Thomas, Becky Tracy & Keith Murphy, Susan Trump, George Ward, George Wilson

Old Songs Festival has only a few names that I'm familiar with, but I'm glad to see that James Keelaghan is one of them. He's a fusion of contemporary style and the roots of traditional song.

June 26 ~~ Crossroads Guitar Festival 2010

Toyota Park/Chicago, IL  www.crossroadsguitarfestival.com

Albert Lee, Allman Brothers Band, BB King, Bert Jansch, Buddy Guy, David Hidalgo and Cesar Rosas of Los Lobos, Doyle Bramhall II, Earl Klugh, Eric Clapton, Gary Clark Jr., Hubert Sumlin, James Burton, Jeff Beck, Jimmie Vaughan, Joe Bonamassa, John Mayer, Johnny Winter, Jonny Lang, Keb Mo, Pino Daniele, Robert Cray, Robert Randolph, Sheryl Crow, Sonny Landreth, Stefan Grossman, Steve Winwood, Vince Gill, ZZ Top

Anyone who's read Eric Clapton's autobiography knows about his dedication to helping those who suffer from addiction. This festival benefits his Crossroads Center in Antigua. There will be lots of interplay between Eric and the great guitarists assembled at Crossroads Guitar Festival.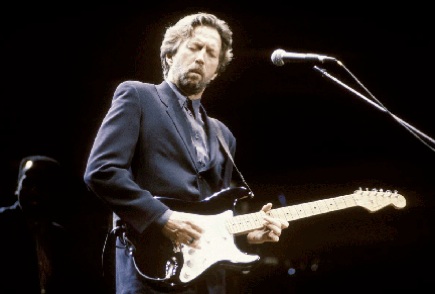 Eric Clapton

July 2 - 4 ~~ 19th annual Great Blue Heron Music Festival

Wait Corners Road , Sherman, NY   716-487-1781  www.greatblueheron.com

Donna the Buffalo, Rusted Root, The Town Pants, Slo-Mo, Keith Secola & the Wild Band of Indians, Babik, Sim Redmond Band, Jim Donovan & Drum the Ecstatic, J-San & the Analogue Sons, Steve Johnson Band, The Skiffle Minstrels, The Hindu Cowboys, Jimkata, Chad Crumm & Friends, Burke & Bone, Shotgun Jubilee, Smackdab, King Rail, Tiger Maple String Band, First Earth, Zamira, American People, Rising Sun & the Gun Poets, The Bogarts, Buffalo Zydeco, Ezekiel's Wheel, Ken Hardley, Cindy Haight, Rachel Eddy, Kristian Herner

Donna the Buffalo heads the line-up at this year's roots extravaganza that is the Great Blue Heron Music Festival. It has the look and feel of a great tribal experience with a communal vibe and lots of dancing.

July 2, 3, 4 ~~ Greater New Bedford Summerfest

New Bedford Whaling National Historical Park,

New Bedford, MA  www.summerfestfolkfestival.com

Jake Armerding, Sally Barris, Beaucoup Blue, Benoit Bourque, Richard Berman, Andrew Calhoun, Ronny Cox, Caroline Doctorow, Vance Gilbert, John Gorka, Jack Hardy, Anne Hills, James Keelaghan, The Kennedys, John Kirk & Trish Miller, Joel Mabus, Little Johnny England, Peter Mulvey, Mustard's Retreat, Paul McKenna Band, Po' Girl, Chris Smither, John Roberts & Tony Barrand, Art Tebbetts, Jeff Warner, Susan Werner, Women in Docs, TradMore, more

Once again, Helene and Alan Korelenko create a masterful blend of contemporary and traditional folk artistry at New Bedford Summerfest. Jack Hardy is, by himself, a combination of the two. As stated earlier, so ios James Keelaghan. On the contemporary side, we're thrilled to see Vance Gilbert and Susan Werner included.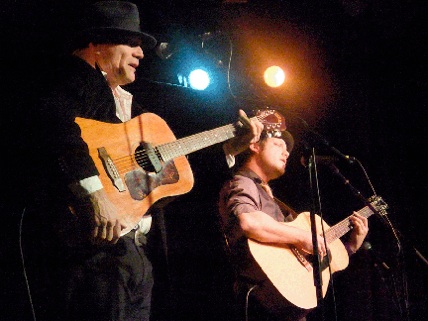 Beaucoup Blue

July 9 - 11 ~~ Winnipeg Folk Festival

Birds Hill Park, Winnipeg, MB, Canada

www.winnipegfolkfestival.ca/wp

John Hiatt and The Combo, Sarah Harmer, Glen Hansard and Markéta Irglová (The Swell Season), The Levon Helm Band, The Avett Brothers, Andrew Bird, Emmylou Harris, The Cat Empire, Arrested Development, Greg Macpherson, The Wailin' Jennys, The Duhks, Del Barber, John K. Samson, Oscar Brand, Ladies of the Canyon, The Good Lovelies, Steve Dawson's Mississippi Sheiks Tribute (The Sojourners, Geoff Muldaur, Del Rey, Alvin Youngblood Hart), Sonny Landreth, Hot Tuna, DJ Dolores, The Rural Alberta Advantage, The Dodos, Oka, The Peatbog Faeries, Konono No. 1, Debashish Bhattacharya, Lulu and the TomCat, Aaron Burnett, Justin Roberts and the Not Ready for Naptime Players, more

If you're traveling north this summer, Winnipeg sits in the middle of Canada between the Atlantic and Pacific coasts. Birds Hill Park, northeast of the city is host to the Winnepeg Folk Festival. It's a big one, with great acts, big and small. John Hiatt and Levon Helm on the big side; the Duhks and Wailin' Jenneys a little less so (but don't tell that to their fans).

July 9 - 11 ~~  50th Anniversary Mariposa Folk Festival

Tudhope Park, Orillia, ON, Canada 

Gordon Lightfoot, Serena Ryder, Ian Tyson, Ashley MacIsaac, Matt Andersen, Murray McLauchlan, Chris Smither, Oscar Brand, Sylvia Tyson, Jason Collett, Mose Scarlett, Mike Stevens, David Francey and Mike Ford, Lynn Miles, Zeus, Little Miss Higgins, Dave Borins, Ianspotting, Joshua Cockerill, The Whiteley Brothers, Rick Fines and Suzie Vinnick, The Wooden Sky, Sultans of String,

Dave Gunning, Quartette, The Deep Dark Woods, Ohbijou, Chris McKhool, Catherine MacLellan, The Grass Mountain Hobos, Madison Violet, Caitlin Hanford, Cindy Church, Gwen Swick

Further east, north of Toronto, Orillia, Ontario is host to Mariposa Folk Festival. This is where big daddy Gordon Lightfoot usually shows up. Other Canadians important to us do, too. Like Lynn Miles and David Francey. We see that Ashley MacIssac is playing here, and so is his sister Lisa, half of the duo, Madison Violet.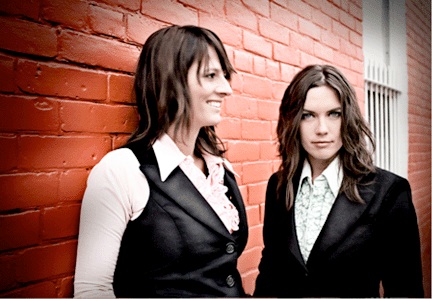 Madison Violet

July 14 - 18 ~~ Woody Guthrie Folk Festival

Okemah, OK  www.woodyguthrie.com

Arlo Guthrie, Jimmy LaFave, Terri Hendrix,  Ellis Paul, Stonehoney, Sam Baker   Antje Duvekot, Don Conoscenti, Audrey Auld, Ronny Elliott, John Fullbright,  Joel Rafael, Red Dirt Rangers, SONiA, Jess Klein, Annie Guthrie, Red Molly, Butch Hancock, Jonathan Byrd, Woody Guthrie Archives, Emily Kaitz, Cherokee Maidens, Nancy Apple, Butch Morga, Jamaica Rafael, Rob McNurlin, Monica Taylor, Lauren Lee & Liberty Road, Susan Herndon, John Wort Hannam, Radoslav Lorkovic, David Amram, David Jacobs-Strain, The Burns Sisters, Randy Weeks, Mary Reynolds, Dao Strom, Steppin' In It, Broken Wing Routine, Ramsay Midwood

By now, everybody knows that Okemah, Oklahoma is where Woody Guthrie was born. Every year, troubadors gather at the Woody Guthrie Folk Festival to pay homage to their spiritual godfather. Woody's son Arlo is here often and usually, so is Jimmy LaFave — as it is this year. Our favorites include Jonathan Byrd, Ellis Paul, Antje Duvekot and Red Molly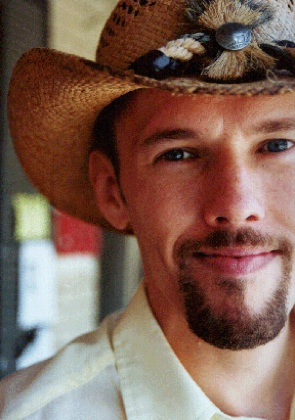 Jonathan Byrd

July 15-18 ~ Grey Fox Bluegrass Festival

The Walsh Farm, 1 Poultney Road, Oak Hill, NY   www.greyfoxbluegrass.com 

Dry Branch Fire Squad (host band), Sam Bush, Tim O'Brien, Kathy Mattea, Del McCoury band, David Grisman Bluegrass Experience, Doyle Lawson and Quicksilver, The Gibson Brothers, Railroad Earth, The Greencards, Greensky Bluegrass, Donna the Buffalo, Crooked Still, The Wilders, Special Concensus, Sarah Jarosz, Josh Williams band, Della Mae, Rockin' Acoustic Circus, The Hillbenders, Buddy Merriam and Backroads, Bill Keith, Professors of Bluegrass, Andrew and Noah van Nostrand Band, The Sweetback Sisters, The Lustre Kings, Blue Sky Mission Club, John Kirk & Trish Miller, Fiddlestyx, Planet Zydeco

Situated about an hour north of its previous location, Grey Fox Bluegrass Festival has been a little difficult for us to squeeze into our schedule, but we're not giving up. Not with favorites Del McCoury, David Grisman, The Greencards,  Donna the Buffalo and Crooked Still among the acts listed.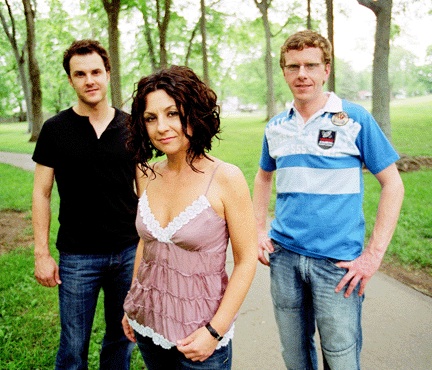 The Greencards

July 22 - 25 ~~ 9th FloydFest

Floyd, VA   540/745-FEST   www.floydfest.com

The Levon Helm Band, Grace Potter and the Nocturnals, Old Crow Medicine Show,  Railroad Earth, Solas, Adrienne Young, JJ Grey & Mofro, Karl Denson's Tiny Universe, Blue King Brown, Soulive, Eric Krasno & Chapter2, Konono No 1, Bearfoot, Bassekou Kouyate & Ngoni Ba, Cornmeal, DeerTick, Tift Merritt, Hackensaw Boys, Cornmeal, Flam Chen, Spiral, Rockridge Brothers, Joe Pug, The Low Anthem, Pimps of Joytime, Mountain Heart, the Wiyos, Soulhound, the Two Gentlemen Band, Holy Ghost Tent Revival, Boulder Acoustic Society, The Mantras, William Walter & Company, more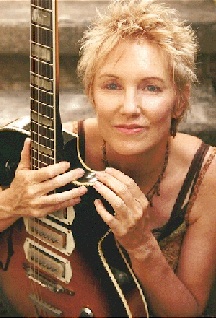 Eliza Gilkyson

July 23~25  Falcon Ridge Folk Festival

44 County Road 7D, Hillsdale, NY

Dodds Farm, just off Route 22 north of Hillsdale

The Andrew & Noah Band, Annie Wenz, Beth Molaro, Big Bandemonium, The Brilliant Inventions, Cheryl Wheeler, Chester River Runoff, chuck e costa, The Clayfoot Strutters, Country Spice, Dala, The Ebony Hillbillies , Eliza Gilkyson, Ellis, The Falcon Ridge House Band (Mark Dann, Rad Lorkovic, Eric Lee) , Gandalf Murphy & the Slambovian Circus of Dreams, George Marshall, Giant Robot Dance, Hoopoe the Clowne , The Ivy Vine Players, Jim & Madeline Christensen, Jimmy LaFave, JimmyJo & the Jumbol'ayuhs, John Gorka, Kathryn Wedderburn, The Kennedys, Mike Agranoff, Martyn Joseph, Nerissa & Katryna Nields, Notorious, Patti O'Brien Melita, Paul Rosenberg, Peter Davis & Lindy Hop Heaven, Radoslav Lorkovic, Ralph Sweet , Red Molly, Seth Glier, The Storycrafters, Swing Caravan, Tracy Grammer, Vance Gilbert, We're About 9

For us, Falcon Ridge Folk Festival is an annual pilgrimage of sorts. This was where we cut our teeth in participation with the singer/songwriter community in the mid-90's. We celebrate once again with friends and heroes such as Tracy Grammer, Vance Gilbert, We're About 9, Red Molly, The Brilliant Inventions, Cheryl Wheeler, Chuck e Costa, Jimmy LaFave, Eliza Gilkyson, John Gorka and The Kennedys.We'll be holding our showcases again this year outside the Acoustic Live booth.


We're About 9 during their Acoustic Live showcase at our booth at FRFF 2009

July 29 ~~ Aug 1  Gathering of the Vibes

Seaside Park, Sound View Drive,  Bridgeport, CT   (203) 908-3030   www.gatheringofthevibes.com

Primus, Damian Marley & Nas, Rhythm Devils featuring Mickey Hart, Bill Kreutzmann & Keller Williams,  Jimmy Cliff, Rhythm Devils featuring Mickey Hart, Bill Kreutzmann & Keller Williams, Robert Randolph & The Family Band, Umphrey's McGee, Galactic, Mix Master Mike, Sharon Jones & the Dap Kings, Little Feat, Martin Sexton w/ Ryan Montbleau Band, Jackie Greene Band, Steve Kimock Crazy Engine, Assembly of Dust, Big Sam's Funky Nation, Dark Star Orchestra, Deep Banana Blackout, Donna Jean Godchaux Band, Harlem Gospel Choir, King For a Day, Max Creek, New Riders of the Purple Sage, Steve Kimock Crazy Engine, The Radiators, Zach Deputy

The big homage to the Grateful Dead, held every year in my old home town of Bridgeport CT, Gathering of the Vibes, carries on.Former members of the Dead, Mickey Hart and Bill Kreutzmann will keep the tradition alive along with former Dead vocalist Donna Jean Godchaux and her band. We're sure that the sacred steel of Robert Randolph & The Family Band, Sharon Jones & the Dap Kings, Little Feat and Martin Sexton will pay proper respects to the legacy of Jerry Garcia & Co.

July 30 - Aug 1 ~~ George Wein's Newport Folk Festival

Fort Adams State Park,  Harrison Avenue, Newport, RI

A.A. Bondy, Andrew Bird, Ben Solle & Daniel Martin Moore, Blitzen Trapper, Brandi Carlile, Calexico, Cory Chisel & the Wandering Sons, Dawes, Doc Watson & David Holt, Edward Sharpe & the Magnetic Zeros, Horse Feathers, John Prine, Justin Townes Earle, Liz Longley, Nneka, O'Death, Pokey LaFarge & the South City Three, Punch Brothers w/ Chris Thile, Richie Havens, Sam Bush, Sarah Jarosz, Sharon Jones & the Dap Kings, Steve Martin & the Steep Canyon Rangers, Tao Seeger Band, The Avett Brothers, The Felice Brothers, The Levon Helm Band's Ramble on the Road w/ Special Guests, The Low Anthem, The Preservation Hall Jazz Band w/ Special Guests, The Swell Season, Tim O'Brien, Yim Yames of My Morning Jacket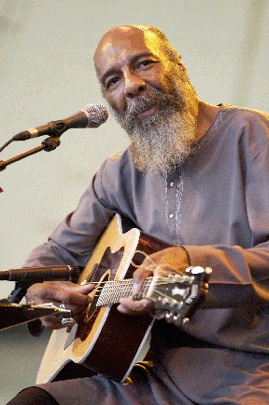 Richie Havens

August 7 ~~ 5th Annual Huntington Folk Festival

Chapin Rainbow Stage at Heckscher Park, Huntington, NY   Prime Avenue and Main Street (Route 25A)  fmshny.org

Afternoon showcases 1-6pm 

Acoustic Live showcase artists: Mark Allen Berube,  Annie Dinerman, Marci Geller, David Goldman, Robin Greenstein, Joe Iadanza, Susan Kane, Greg Klyma, Cathy Kreger, Stu Markus, My Dad's Truck, The YaYas, Angelo M  (others TBA)

AcousticMusicScene.com showcase artists: Robert Bruey, Anthony John Clarke, Andrew Craig, David Goldman, Joe Iadanza, Island Songwriters Showcase, Josh Joffen, Adam Levy, Rebecca Pronsky, Shannon & Natalie, Spuyten Duyvil, Allison Tartallia,The YaYas  (More to come)

Evening headliner: Vance Gilbert & Co-bill TBA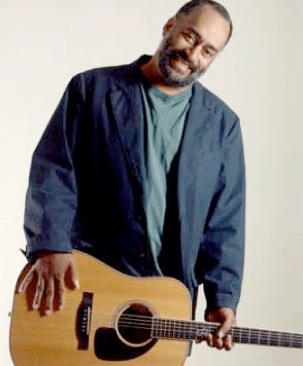 Vance Gilbert

August 20, 21, 22 ~~ 49th Annual Philadelphia Folk Festival

Old Poole Farm    Schwenksville, PA   www.folkfest.org

Jeff Tweedy (Wilco), Susan Werner (joined by Natalia Zukerman and Trina Hamlin), Sonos, Vienna Teng, Gandalph Murphy & The Slambovian Circus of Dreams, A.A. Bondy, The Sweetback Sisters, Shannon Whitworth, Mickey Clark & The Blue Norther, Malinky, Iain Matthews, Butch Ross, Blame Sally, dancing with Beats Walkin', Annie & The Beekeepers, Amelia Curran, Justin Rutledge, Lee Harvey Osmond, Nudie & the Turks, Treasa LeVasseur,  Marc Silver & the Stonethrowers,The Spinning Leaves, The Give and Take Jugglers, The Great Groove Band and bagpiper Dennis Hangey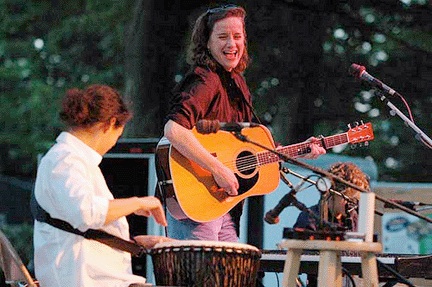 Susan Werner (center) with Trina Hamlin and Natalia Zukerman

Sep. 3-5 ~~ 13th Annual Rhythm & Roots Festival

Ninigret Park, 4813 Old Post Rd, Rt 1  Charlestown, RI   www.rhythmandroots.com     888/855-6940

Robert Randolph & the Family Band, The Texas Tornados (Sat), Marcia Ball (Sat), Steve Riley & the Mamou Playboys, Donna the Buffalo, Dave Alvin & the Guilty Women, CJ Chenier & the Red Hot Louisiana Band, Johnny Nicholas & the Texas All Stars, Bonerama , Little Freddie King, Horace Trahan & the Ossun Express, Geoff Muldaur and the Texas Sheiks, Red Stick Ramblers, Jeffery Broussard & the Creole Cowboys, Uncle Ear, Danny Barnes Trio, Ed Poullard & Preston Frank, Occidental Gypsy Jazz Quartet, Magnolia (Sat, Sun), Planet Zydeco, Hot Tamale Brass Band, more TBA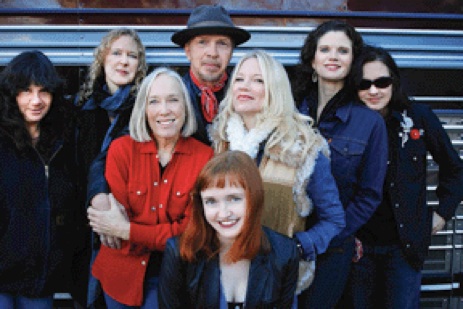 Dave Alvin & the Guilty Women