The Unsinkable

Carla Ulbrich

By Richard Cuccaro

In 2002, on a cold, 30-degree January day in Georgia, singer/songwriter/humorist Carla Ulbrich got in her car to drive to a gig. Three days before, when she woke up, she couldn't feel her left foot. That hadn't gotten better and she thought, "It's the lupus kicking in again." Nevertheless, she set out on the hour-and-half drive from her apartment in Athens to her gig at Eddie's Attic in Decatur, just outside Atlanta. Then, somewhere between Athens and Decatur, the strength went out of her left hand. Once more, she thought it was lupus, which she had fought off since it had first struck her in 1991.

As someone well-known in the area, she wasn't about to back out of a gig. After all, a few years before, a then-unknown John Mayer, working the door one night at Eddie's for her gig, had empathized when she complained about some other unresponsive venue, "but… you're Carla Ulbrich!"

She sat in the green room at Eddie's, wondering what she could play with one hand. When Carla got on stage, she told jokes and used the weight of her arm to thump around on the bass strings. "Any song I could play without making use of any talent," she said later. Afterward Carla was told she'd had two strokes, the first affecting her left foot, the second, her left hand. Additionally, she would suffer kidney failure. It would take her one-and-a-half years to recover and resume her career.

At First Sight

I knew none of this when I first met her at Falcon Ridge Folk Festival a couple of years later, then again at the Northeast Regional Folk Alliance Conference. While I was not immediately sold on her comedy, it was just a matter of time until I would discover and appreciate her complete array of talents and remarkable will.

In early 2011, How Can You Not Laugh at a Time Like This?, Carla's book about her survival and victory over illness, was published. Upon request, her publicist sent me a copy. Inside the covers, I found a brilliant writer who maintained an earthy sense of humor about even the grimmest aspects of her health struggles. Amid the advice to sufferers of autoimmune disorders, there is also advice to others whose negativity affects those afflicted. In particular, on her "Top Ten List of Annoying Reactions"; The number-one annoying reaction to a diagnosis of serious illness: "Is it contagious?!" Her response: Yes! And you can't leave until I LICK YOUR FACE!   Later, reconnecting with her recorded work, my impression of a witty, acerbic chronicler of human foibles was fully established. Her 2009 release, Live from Outer Space, is particularly impressive. Parody is one of her major strengths and the first track "Let It Go," based on "Let It Snow," bolts out of the starting gate, skewering an unappreciative gift recipient: Well, you didn't get what you wanted for Christmas / even with your ten-page wish list / that was 25 years ago / Let it go, let it go, let it go… Her "Duet With a Klingon," (with husband, Joe, in the Klingon role) based on "Let's Call the Whole Thing Off, " is roll-on-the-floor hilarious. Her parodies have won comedy awards and have been featured often on the Dr. Demento radio show.

Our phone interview spanned almost two hours and contained more than we can cover here, but we'll do our best.

Beginnings

Carla grew up in Clemson, S.C. Her parents listened to NPR and records by Pete Seeger and Arlo Guthrie, so a seed was planted. When she was 4, her aunt Pat Brothwell, who had a degree in classical guitar, visited the family. She brought a guitar with her and Carla watched while she practiced. Star-struck, Carla decided she wanted to be a classical guitarist. Her mantra to her parents from then on was "I want a guitar, I want a guitar…" So they got her a "fine musical instrument at J.C. Penney," she said, tongue firmly in cheek, but it did the trick and kept her occupied.

Carla started classical guitar lessons with a woman down the block when she was 8 years old. She took lessons through fourth, fifth and sixth grades. At the end of sixth grade, the woman told her "I only teach beginners, so you'll have to find another teacher." It was a small town and the only other guitar teacher taught rock 'n' roll.

Carla still wanted only to be a classical guitar player, so the other teacher was not an option. In seventh grade she joined the band and played the flute. She had a "leg up" on other students because she could read music. Each school year from then on, Carla switched to whatever instrument the band needed. These included clarinet, xylophone and tuba, besides the piano lessons she took outside of school. When Carla volunteered to play tuba, everyone reacted with disbelief. She was small but very strong. Marching around the field under the instrument, she looked like a "tuba with legs," and that was what they called her. In her senior year she was the drum major.

The "Roots" of Her Humor

There were two sides to Carla's musical education. The classical guitar side was very serious, no kidding around. The fun side had its roots in radio and TV ads and TV show theme songs. Theme songs for shows like The Love Boat, The Brady Bunch and Gilligan's Island were like the miniature art on the bottle caps she collected. During the half-minute intro they were played, "They all seemed to tell stories, set the scene and pull you in." She laughingly recalled, "Roots music? My roots are in television!"

Additionally, she and the kids at the YMCA camp she attended really loved commercial jingles and making up their own versions: "McDonald's is your kind of place / hamburgers in your face…" Carla received one year of guitar lessons with the woman who led the camp songs at the YMCA. She taught Carla to sing and play at the same time. In the eighth grade, she got John Denver and Eagles songbooks and played every song in both of them. Her favorite influences in the pop realm were the Beach Boys and the Beatles: "Both of them managed to sound deliriously happy and incredibly sad at the same time — an amazing mix of light and dark."

Rock Loosens the Classical Doctrine

Carla majored in music at Brevard College in North Carolina — at that time, a two-year school. She found classical guitar study to be "very, very uptight." Body position, fingernail length and musical selection were tightly controlled. It produced an anxiety that took her years to overcome.

Carla got an Associate in Fine Arts  degree from Brevard and then got a Bachelor of Arts degree at the University of North Carolina at Greensboro (both in music). After the first year at UNC in Greensboro, she spent a summer at the Guitar Institute of Technology in Hollywood, Calif. "They were teaching metal, rock and on a laid-back day, blues." Carla said. "I learned a whole lot. It was a nice balance-out from the whole fear-based, think-inside-the-box approach."  When Carla got back to Greensboro, she played guitar for eight  or nine hours a day. It had shaken her loose and released her creativity. "I was really lit up," she said.

Carla wrote steadily. Many songs were instrumentals but some were humorous songs about annoying teachers and fellow students that she never showed to anyone.

Stage fright dogged her. Carla would sign up for open mics during college, but would leave before her name was called. Finally, a friend coerced her to follow through. She gave in and got through it and managed to play a couple of coffeehouses before she graduated. Her stage fright remained, but would fall away when she overcame the next big hurdle.

A Rocky Road to a New Life

After graduation in 1990, Carla took a job in a music store as a guitar teacher. Without enough students to pay the rent, she switched to sales, teaching just one day a week. It was an "old school" music store and it meant she'd have to wear business suits to sell pianos and pipe organs worth thousands of dollars. After around a year, Carla began to get sick, suffering high fevers and losing strength. She didn't receive a diagnosis for another two years. Her condition worsened and the music store fired her in 1993 when she became too sick to work. She had to wait three months after getting fired to see a specialist. The diagnosis was the autoimmune disorder lupus. The doctor prescribed prednisone, a powerful drug. Carla went to the library, checked an encyclopedia and got scared reading about the side effects, so she didn't take it. Her weight fell to 80 pounds and she lost most of her hair and was too weak to take care of herself. She was convinced she was going to die. When her family found out how sick she was, they took her back to her hometown. She agreed to take the prednisone, but once she was well enough, she researched diet and alternative medicine to resume life without it.

Regaining her strength, Carla resolved that this was going to be her chance at a new life. She would start over, follow her dream of playing music and "build a new castle." Compared with staring death in the face, stage fright was a non-issue. Carla got up in the morning and wrote all day. Then she'd teach school-age students in the afternoon in her parents' basement. At night she'd attend concerts, expanding her knowledge of performing.

Carla's first steady gig was at a restaurant — four hours with only eight songs in her repertoire! She scrambled to learn a bunch of covers. There were also bar gigs where she had to work to win people over. Her sense of humor came in handy. Then there were nice cafes where people actually listened.

For Carla, 1996 was a breakout year. She attended the Rocky Mountain Song School in Lyons, Colo., and it was there that she met fellow attendee and New Jersey singer/songwriter Joe Giacoio, who would open new doors in her career and one day become her husband.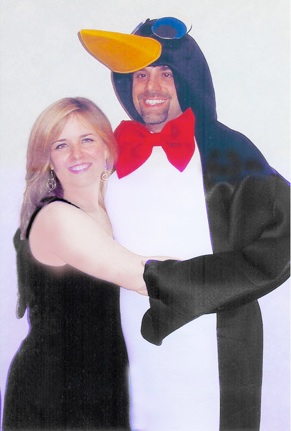 This was also the year that she would finally include humor in her music. After one show, she sat with Preston Reed, a respected guitar virtuoso, and told him a true story about getting rejected by an egotistical guy who wound up on a TV dating show, then bombed horribly. Preston said, "You should make that into a song!" The song became "The Love Connection."
At the Rocky Mountain Song School, at 3 a.m., after getting polite responses to her serious songs, she put aside her fears and played a comical song that posed the hypothetical question, "What if Your Girlfriend was Gone?" Carla was afraid people would think she was serious and "a psycho." The others in the group said, "Why are you hiding that!? You should be playing it!" Carla finally understood that she could combine her love of humor with her songwriting. Her education had always come with heavy doses of gravity and judgment. She told me "I thought I had to save the world with every song." She also realized that funny people get respect, too.

The Giacoio Effect

In 1997, accompanied by Joe, Carla went to her first Folk Alliance Conference in Toronto. As she states: "Joe schooled me on all the great singer/songwriters and guitar players and NERFA and Folk Alliance. It opened up a whole universe for me, Mostly in South Carolina it's just bluegrass — you're not gonna move much past that." She also did a bunch of in-the-round shows with the singer/songwriter configuration "Songland" (Joe, Dan Pelletier and duo New Middle Class).

After Carla met Joe in 1996, they stayed in touch through lengthy middle-of-the-night and holiday phone calls. They became each other's silent partners, helping with each other's best songs.

The Rising Career and Second Crash

Carla still had her life down south and moved to Atlanta in 1998, a few miles from Eddie's Attic. Then, a year later, she took an apartment in Athens, Ga.

Carla's first CD, Her Fabulous Debut, was released in 1999, the same year she won the South Florida Folk Festival Song Competition. She pushed herself relentlessly, teaching in guitar camps and gigging around the country, traveling too much on too little sleep and forgetting to stay away from caffeine and junk food. She'd be gone for nine weeks at a time.  Finally, the stress took its toll and in 2002, she suffered the strokes and kidney failure mentioned earlier. The strokes had left her with neuropathy, a "weird combination" of numbness and pain. Touching guitar strings was painful.

An acupuncturist in Florida she'd used before heard about the strokes and offered to treat Carla every day for a "couple of weeks." When that wasn't enough, Carla lived in her house for a month and then found another place to stay while she got treatments. Carla spent a year-and-a-half in Florida recovering. For the first several months, unable to play guitar, Carla wrote parodies. She sang over recordings with her own words. This eventually resulted in an all-parody album of humorous medical songs, Sick Humor, released in 2004. A new career as "The Singing Patient" was born.

True Love Waits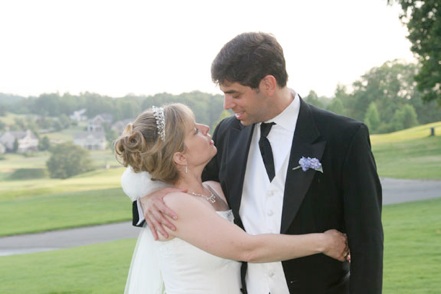 Buddy Holly couldn't have written it any better. At the same time Carla was in Florida, Joe had lost the use of his left hand due to nerve impingement and tendonitis. They commiserated with each other by phone, bonding even more over their mutual loss, like two people stranded on their own island. When Carla got well, she moved north to New Jersey to be with Joe. They were (and are) "mental twins," sharing a nearly identical sense of humor. After they got engaged, one of Joe's old friends saw them acting goofy together and said, "Oh God, there's two of them!"
Joe would make up hybrid joke costumes for Halloween, like "Felix the Cat Stevens" and "Gumbo" (Gumby and Rambo). At a friend's annual Halloween party, Joe had won the prize for the best costume so many times that the party hosts had named the first prize the "Joe Giacoio Award." The first year that Carla participated, she won the Joe Giacoio Award  as "Whoopie Cushion Goldberg." Joe was thrilled. They married in 2007.

How Can You Not Laugh…

Once in a while Carla would do concerts where she'd conduct talks about alternative medicine and people taking responsibility for their own health, getting well and beating the odds. Carla wanted people to know that they can affect their own well-being, that their choices do matter. "We're not just victims of disease falling randomly out of the sky." Often after a talk, she'd remember a piece of information she'd left out of an answer to someone's question. She thought "If I put it in a book, it'll all be in one place and I'll have plenty of time to make sure everything gets in there." She also thought, "This is the book I wish someone had handed me 20 years ago." Carla was having lunch with a fellow musician, the also very funny Deirdre  Flint, who told her about a mutual friend who was working with a book publisher. Carla quickly got the name of the publisher and her book was born. Today, Carla plays two types of gigs. One is for medically oriented groups or conventions; the other, straight-ahead singer/songwriter performances. She stays busy… but not too busy. Thankfully, Carla Ulbrich's story is still unfolding. Maybe her next book will just be one healthy person's sharply funny observations about how crazy this world is. Until then, we'll watch her in concert… and continue laughing.

Area Concerts:

Nov 5   2pm Everything Goes Bookstore and Cafe, 208 Bay St,

             Staten Island Book release, concert /reading — free

Dec 22   8:30pm Hard Luck Cafe, FMSH, Huntington, NY

Website: carlau.com